Green River Fly Fishing Report for August 27th, 2015

Click on any of the Highlighted flies to a see a picture or make a purchase.

Flows:
about 1800 during the day.
Hatches:
tiny pmd's
Any questions contact me at
greenriverflyfisher@gmail.com
Ratings on this report will consist of excellent, great,
good
, fair
and poor.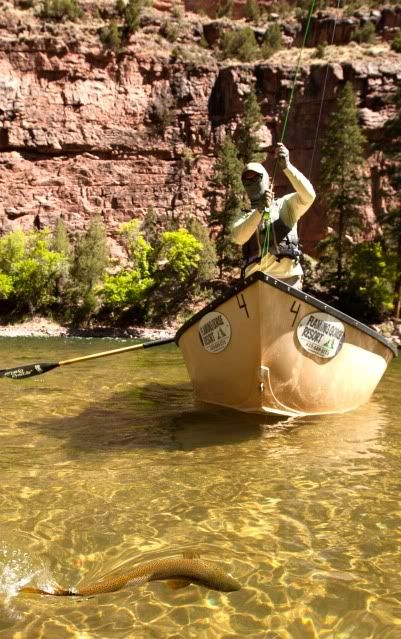 A-section: Fair

Dry flyfishing
has been
Fair
to
Good
.
Fish are very weary of just about everything right now. There are few terrestrials out this year. The few hoppers out are small. Fish small terrestrials. Some days are good, other not so much.


Dry Flies to use:
Gulper Special #18-20
Adams #18-20
Morgans Midge #22
Griffith's Gnat #22
BWO Cripples 18-20
Terrestrials:
Small Ants and Beetles
Triple Doubles
Pine Beetle # 10
Cicada's #8-10
Cricket's #10-12
Black PMX #8-10
Peacock PMX #8-10
Tan Hoppers 8-10

Nymph fishing
has been
Fair.

Smaller scuds are most prevalent right now.
Zebra Midge Wine, Black, #14-22
Gray Soft Hackle #16-22
Ginger Woolly Bugger #6-8
Ginger Bunny #6-8
Pheasant Tail #16-18
Barr's Emerger #20-24



Streamers:
Ginger bugger, white bugger and Black buggers have been good. Sculpin patterns have been very effective as well.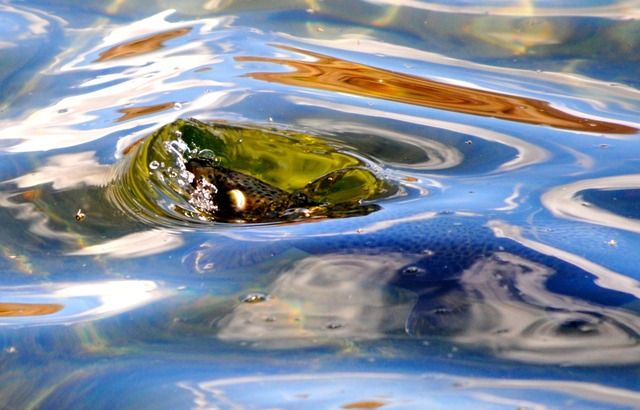 B-Section: Good

Dry flyfishing
has been
Fair.
Small terrestrials such as ants, beetles, and crickets.
Dry Flies to use:
Triple Doubles
Small crickets
Hackle Ants

Nymph fishing
has been
Fair.
Gray Soft Hackles and larger wine zebra midges have been best.




Nymphs to use:
Red, Brown, purple or Wine zebra midge #14-20 (always a good choice on this section)
Insert favorite midge pattern here #18-22
Ginger Woolly Bugger #6-8
Ginger Bunny #6-8
Pheasant Tail #12-14
Copper John #16-18
Olive RS2 #22
Gigaglow
Gray, Red, Black, Brown WD40 #20-22
Neon Nightmare

Streamers: FAIR. Varied colors and sizes have been good. Just do a little searching.




C-Section: Fish terrestrials such as hoppers or robber flies. The river has blown a lot lately.

C-section flies to use:
Zebra midges #14-20
Green River Para Cricket #8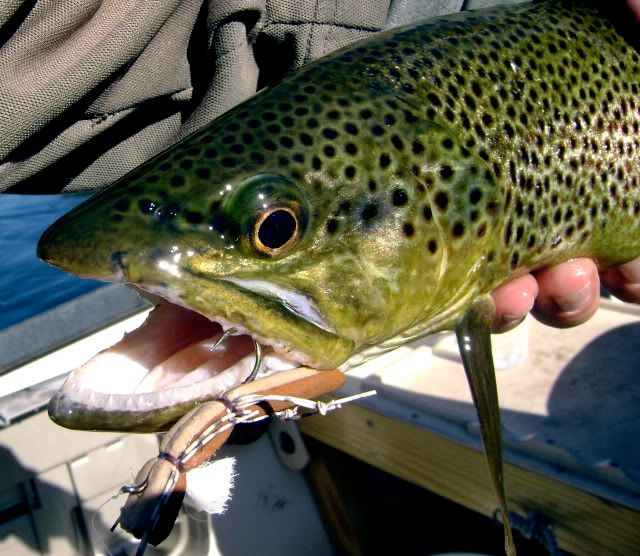 Mormon Cricket 2-6
Black, Peacock, Royal PMX #4-12
Hoppers #4-12
Fat Albert (tan and black) #6-10
Stimulators #10-12
Brown Chernobyl Ant 4-12
Triple Double, Double Ugly #6-12
Mormon Cricket #4-6
PT's #12
Red or Brown Zebra Midge #12-16
Black or Ginger Woolly Bugger #2-6
Black, olive or ginger bunny #2-8
Streamers:
Good Try black or ginger buggers or bunnies. Choose your favorite large streamer. Best in low light conditions.